Home

In the United States, one person dies almost every hour waiting for an organ transplant. Over 90% of those waiting can be helped by a living donor.  More than a third of all organ donors in the U.S. are already living organ donors. They are the unsung heroes of the transplant story. 

It costs more in out-of pocket expenses in the U.S. to be a living organ donor than to get a transplant
Study reported in the Journal of the American Society of Nephrology July 2014

We are there for you — the living organ donor. If advocating for living organ donors leads to more transplants, all the better, but meeting the needs of organ donors, not transplant recipients, is our top priority.  

Our brochure

(also 

en español

)

Safety Net Project.  It has always been our goal to find ways to protect living organ donors from out-of-the ordinary medical and financial hardships, but now, in the face of multiple initiatives to encourage living organ donation, this goal has taken on new urgency. Honesty about possible complications and their probability is one way to help donors prepare for what might be ahead. We have a page that describes possible short and long-term complications that is updated regularly. –see here– We are also working to find an insurance product that provides both short-term disability if donors have complications that require more than anticipated time off work and medical coverage that will handle medical conditions even if not clearly related to the donation. So far we have found several policies, but none are to our satisfaction.  See Sigrid Fry-Revere's TEDx on how the U.S. system is failing living organ donors. Our work continues, and we encourage anyone with insight on how we can make donation more medically and financially secure to share their ideas with us. info@alodf.org
Online Living Organ Donor Support and Information. We have a donor and people considering donation only support group on Facebook that is growing larger almost daily.  Share your concerns and experiences. Ask questions of those who have been there. We now also have Donor Stories podcast series thanks to Hajime Rojas, the Director of the ALODF DC branch. Her podcast interviews with living organ donors are available on SoundCloud and on iTunes.
In-Person Living Organ Donor Community Peer Program. We have a network of volunteers who are living organ donors who are willing to help people going through the process of donating in their geographic area. They can help prospective living organ donors with what to expect, where to stay, and more. Some volunteers are willing to have donors stay with them and help with driving. We now have volunteers in most major U.S. cities. Email info@alodf.org for more information.
Financial Support for Living Organ donors.  We provide advice on where to get financial help, do fundraisers for living organ donors, and also have grant program to help living organ donors once all other sources of assistance have been exhausted.  Start the processes for getting advice and other assistance with this application.  
American Living Organ Donor Fund Newsletter.  We will be starting a quarterly newsletter soon.  If you would like to be on the list, please click here to subscribe.
---
Happy Endings | Help Us Celebrate Living Organ Donors
Living donors are heroes, and we're here to help them help others. Consider donating a kidney, part of your liver, or bone marrow yourself if you can. See application for living donor financial assistance at —here–. We prefer receiving applications before you donate, but will consider applications up to two months after your donation.

---
MAKE A DONATION AND HELP US HELP THEM
If you can't donate an organ yourself, please consider helping us fund a living organ donor's donation by choosing from one of the donations below and help us help them. We have applications pending for seven living organ donors we currently don't have enough money to help donate.

If you would like to help us over a longer period of time, consider giving a monthly contribution.





Every dollar you give through this website goes directly to help living donors. We are pursuing grants and sponsorships separately to cover all our administrative costs.
---
Help Us Save Lives

If just 50 people give $20 each, we might have enough to help several donors give an organ to save a life. Please help us help living organ donors meet their expenses. You can help a donor save a life today.
If you are a company or organization that would like to be certified as "Living Organ Donor Friendly," please contact mike by clicking —here–.
Why we need living organ donors?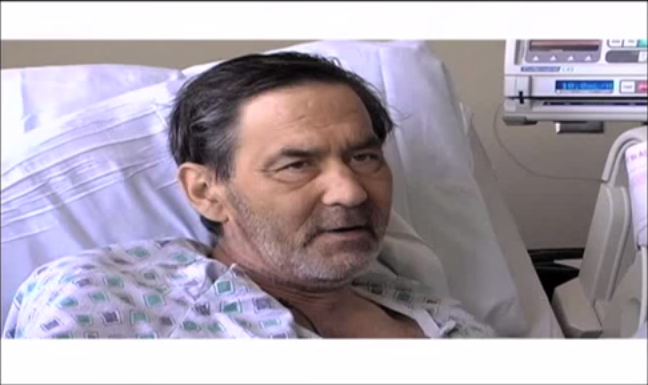 Video: Dialysis and Kidney Disease Documentary: As Time Runs Out – The Steve Lessin Story
URGENT:  Each hour an American dies needlessly.
In one study, every fourth person who had already said yes to donate an organ pulled out because of financial considerations. Most Americans can't afford to be living donors without going into debt. Living donors include people who donate a kidney, bone marrow, part of a liver, intestine, pancreas, or lung in order to save the life of another person. On average it costs donors $5,000 to donate. But as little as a few hundred dollars might help prevent a donor from having to go into debt.
Donors, send us your photos. A photo of just you, or you and your recipient. Please include your name and where you did your kidney, bone marrow, liver, intestine, lung, or pancreas donation so we can verify your information. Only the photo, no names or other personal information will go up on the website. Send photos —here—                                                                       
An article about the SOTN proposal made the Aspen Institute's five best ideas of the day – see # 2 at Aspen Institute. The article describing the SOTN idea is at New Republic.
PLEASE ALSO CONSIDER SUPPORTING THE AMERICAN LIVING ORGAN DONOR FUND. See the website here.
New Trend Among Some Countries to Implement Polices to Provide Living Organ Donor Benefits. See memo here.
The American Living Organ Donor Network (aka American Living Organ Donor Fund)  is a non-profit, 501(c)(3), tax-exempt charity dedicated to protecting the rights of living organ donors and providing them with the support they need to make their donations as stress free and cost-neutral as possible. Our financial statement (990 IRS annual tax filling), Articles of Incorporation, and Bylaws are available on GuideStar and upon written request at info@alodf.org or from the Commonwealth of Virginia Office of Consumer Affairs.