Local Networks
Take up the Challenge! Join the ALODN Team. Create a Local Network. Help Living Organ Donors in Your Region
The American Living Organ Donor Network is working to establish local chapters/branches to better educate and serve the living organ donor population and general public.  ALODN regional directors have to be living organ donors or someone who has tried to donate but was excluded for health reasons, willing to work for free unless they find financial resources (grants, donations) that are sufficient to pay a salary.  Other than complying with the ALODN mission, there are few constraints on what the director chooses as his or her focus or how fast the regional program develops. Possible areas of focus include: fundraising, grant writing, and financial support of local donors (living organ donor donation related expenses only), mentoring potential donors, public education, get-togethers for living organ donors and support groups). The territory covered by the local network is totally up to the director. It could be as small as a city or as large as a region covering several states. We understand that such efforts take time and anyone who becomes a local network director is likely to have other work as well. So how much you do and how fast would be up to you.
The national branch of ALODN would help with local paperwork to establish the branch and get it state permission to function as a charity under the ALODN umbrella. We would provide manpower and resource support in every way possible to help your local organization get started and grow (e.g. we process all donor applications, provide interns, legal expertise, and other advice).  The only financial support we would be willing to supply is paying your local fees for the right to solicit charity funds, your domain name, and local website, until you bring in enough money to pay those expenses yourself. Other costs would have to be covered through your own fundraising efforts. For more information contact Sigrid at info@alodf.org.
DC Branch of the ALODN at www.DCLivingOrganDonors.org
Director: Hajime Rojas. Hajime donated one of her kidneys to her husband in 2015. She lives in Northern Virginia and works for the US Patent and Trademark Office.
New Haven Branch of the ALODN at http://kidunot.org/
Director: Sally McCartin. Sarah (Sally) McCartin donated her left kidney to a fellow hockey Mom in 2013. "It was one of my biggest blessings!" She graduated from Albertus Magnus College with a Bachelors in Business Management, and works full time for the State of CT at the Department of Energy and Environmental Protection. She has worked there for ten years and prior to that worked at the local telephone company for almost 20 years. She has two adult children: Sarah and Kade, and a very loving, supportive husband Walter. "My family and helping others are my top priorities!"  Sally joined the ALODN as Director of the local New Haven CT branch in 2016.
Co-Director: Alice Sette. Alice Sette was born in New Haven, CT, raised in Hamden, CT, and now lives in Wolcott, CT. She has been an active community fundraiser for over 20 years.
Twin Cities Branch of the ALODF
Director: Anne Zerby. Anne started working as a surgical technician in kidney, liver, and pancreas transplant at the University of Minnesota hospital in 2007. In 2008 she tried to become a living kidney donor but was excluded for medical reasons. In 2016, she began fundraising for ALODF. Anne is passionate and proud to advocate on behalf of living organ donors in the Minneapolis–Saint Paul region where she lives and works. Please contact Anne at annezerby@gmail.com for more information.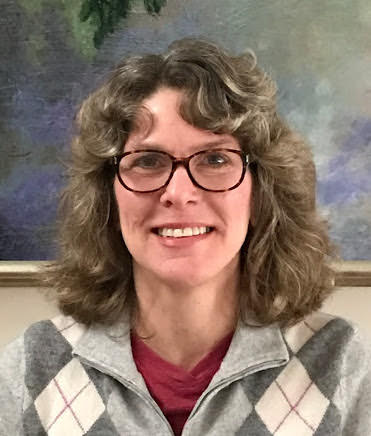 Philadelphia Branch of the ALODF
Acting Director: Mike Mittelman.  Mike is the co-founder of the ALODF and is acting as director for the Philadelphia branch until we find a living organ donor to either take over or be co-director with Mike.  Contact Mike at Mikemitt@gmail.com for more information.
_____________
If you are interested in creating a living organ donor network in your city, please contact Sigrid at info@aldof.org. The advantage of being a branch of the ALODN is that you automatically have 501(c)(3) charity status, meaning you don't have to go through the legal process or expense of becoming your own non-profit charity. You also get automatic access to the ALODN national staff and resources.